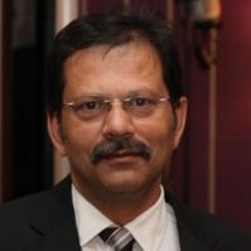 Dr. Dhiren Buch
M.Ch. (uro), PGDBA (mkt)
M.Ch. in Urology passed from Seth G S Medical college and KEM Hospital, Mumbai.
Assistant and Associate Professor at Shri Guru Govind Singh Hospital and Shri M P Shah Medical College, Jamnagar: for 7 years, upto 2007.
Consultant with Sterling Group of Hospitals, Head of Urology and renal transplant services from January, 2011 to October, 2015.
At Jamnagar setup, Bhagwati Urology Hospital and Dental clinic, exclusive Urology work is done – Endourology, Eswl and open surgical Urology procedures.
Pioneer in Renal transplant in Saurashtra, the first Live related Renal transplant was done at Sterling hospital Rajkot.
Pioneer in PCNL in Jamnagar and the region of Kachchh. Contact us here or book an online appointment.